Exterior Detailing Services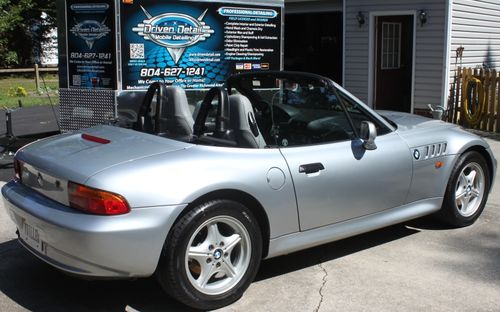 Call (804) 627-1241 or email info@drivendetail.com to make an appointment today!
We come to you!
DRIVEN OUTSIDE - EXTERIOR DETAIL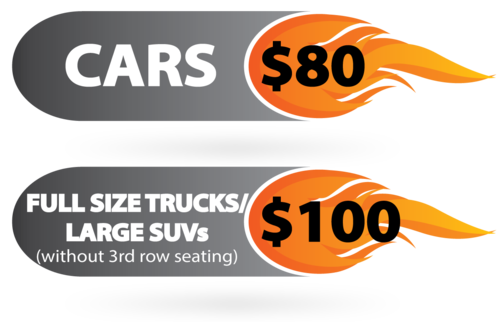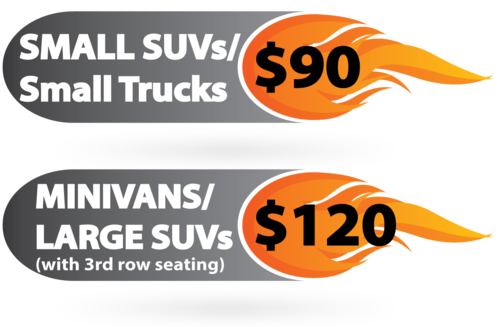 ---
An approximately 2 to 3 hour service. This is a thorough exterior detail to bring the beauty back to your daily driven vehicle. Service includes:
Hand wash and dry- Gentle wash using our Black Cherry car wash and a microfiber mitt. Dried with super soft microfiber towel, guaranteed not to scratch or swirl. Compressed air is used to blow water from cracks and crevices to prevent ugly drips.

Wheels, tires and wheel wells cleaned - Ugly, harmful brake dust removed from wheels, tires are cleaned with a degreaser formulated for use on rubber and the wheel wells scrubbed

Clay bar treatment - A detailing clay bar treatment pulls embedded contaminants out of the paint, providing a smooth surface for wax to bond

Polish and Sealing - Machine polished with a one step polish and polymer sealant. This removes minor swirls, light oxidation, micro-surface imperfections and light oxidation from the clear coat, and leaves behind a layer of high gloss polymer protection lasting up to 4 months. For extended protection up to 6 months, we recommend upgrading to Blackfire Wet Diamond Sealant.

Dress Tires and Wheel Wells - Our silicone dressing adds protection and a non greasy shine to tires. Dressing the wheel wells is often overlooked, but gives the tires and wheels a perfect dark background to enhance their appeal

Door jambs - Miles of collected grime is cleaned away and an express wax applied to add shine and protection

Windows and Mirrors - Windows are cleaned clear and streak free. Invisible Glass window cleaner with a rain repellent is used on exterior window surfaces to aid with vision while driving in the rain.