Fleet Services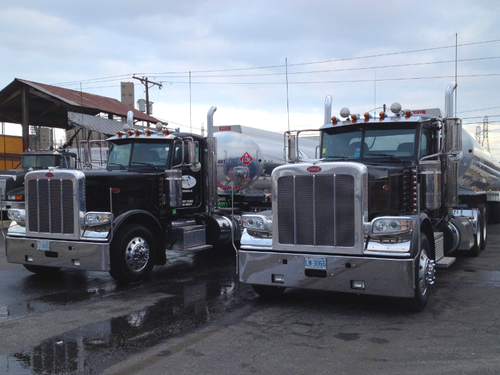 Attention Fleet Managers:
We understand the importance of keeping a fleet of vehicles productive. Tractors and trailers, commercial work trucks and vans or a fleet of company cars need to be on the road to be profitable. A clean fleet also represents your company in a positive light since you are likely advertising on the side of your vehicles. We can help by offering our fleet wash and detail services during your fleet's downtime. Rather than have a driver waiting for an hour at the truck stop wash facility, they could be on the road earning you profits. We will come to your depot or work site and wash or detail your fleet during your down times and have them ready to roll for the next day. Our hours are flexible and we work weekends. Think of us as Santa Claus for a clean fleet. Drivers turn the truck off to go home and they come back to the gift of a clean vehicle ready to tackle the coming day.
Contact us with your fleet details and we'll work out a custom cleaning regimen, schedule and pricing plan that works for you.