Office Hero Package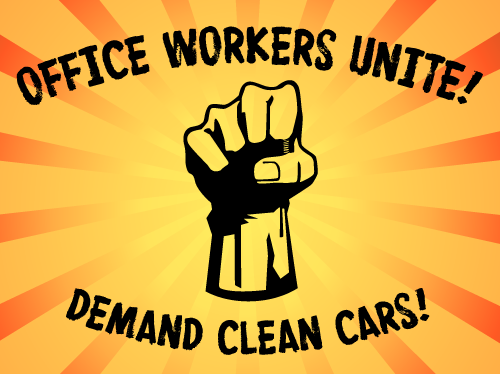 ---
SOLD OUT
Due to the popularity of our Office Hero package, we are no longer able to offer it to new clients. We'd like to thank the following businesses for their continued support:
Code Blue Technology

Mike Hogan Group, Keller Williams Realty

Equity Concepts

Markel Corp

UCC Retrievals

Hanover Green Veterinary Clinic

Teachers and Staff at Washington Henry Elementary School

Virginia Physicians, Innsbrook Primary Care

Virginia Ear, Nose & Throat Associates
---
Office workers unite! We used to be unappreciated cube dwellers and know how demanding corporate life can be of your precious time (and sanity). Washing your car or taking it to a car wash (cringe) often falls off the bottom of your most well intentioned to-do list. That's where we come in. While we would love to perform complete details all day long, we understand that often you only need a wash and a vacuum to spruce things up. To make it cost effective for both of us, we offer a multi-wash service for you and your co-workers.
Here's how it works. You get to be the office hero by stepping up and coordinating wash day for you and 3 to 10 of your fellow cube mates. We'll make sure you are compensated with a special upgrade for your troubles based on what your car needs. We'll bring our self contained detailing rig to your office parking lot, set up our 10' x 20' canopy and just go crazy cleaning everyone's rides. Instead of going home grumpy after a grueling day of passive aggressive email exchanges, we'll put a smile on your face with a clean ride. And if you really want to live up to that faded and stained 'World's Best Boss' on your coffee mug, step up and pay for your team's car washes. Michael Scott would be proud.
To keep things simple, we charge $25 for cars, $30 for small SUVs and $35 for trucks, large SUV's and minivans.
What you get:
Hand Wash – Unlike automated car washes, a swirl mark inducing brush will never touch your paint and the wax stripping, harsh detergents used in touchless washes will never be applied. Instead, we use a pH neutral car wash soap with wax. The soap is applied with a foam cannon to bathe your car in a rich, slick lather of suds to loosen dirt and surface contaminants. We then use soft microfiber chenille wash mitts to agitate and lift off the dirt before a final rinse of clean water.

Bugs and Tar – For bugs and tar, we'll apply environmentally safe cleansers to loosen and remove these stubborn contaminants.

Tires, Wheels and Wheel Wells – All are cleaned with biodegradable degreasers, easily lifting off brake dust and road grime. Tires are treated with a silicone dressing, leaving a deep 'wet look' shine.

Interior - Carpets and upholstery are vacuumed and all interior surfaces are wiped down dust free with a mild all purpose cleanser. Windows are cleaned spot free. Door jambs are wiped down.
Contact us today to coordinate your car wash event and be king or queen of the office for a day!