Upgrades and Add-on Services
Want to upgrade your package? We highly recommend adding one or more of the services below to add value to your detail.
Call (804) 627-1241 or email info@drivendetail.com to make an appointment today!
We come to you!
Blackfire Wet Diamond Sealant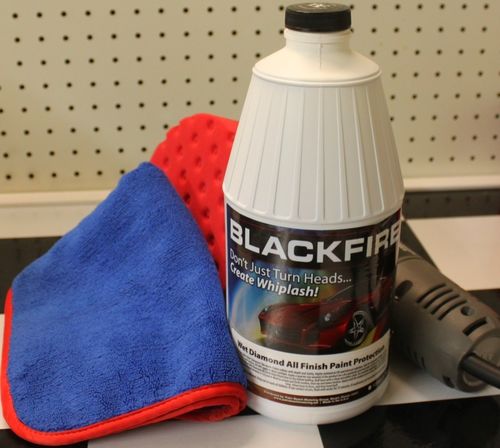 BLACKFIRE Wet Diamond All Finish Paint Protection is the state-of-the-art paint sealant. The tri-polymer system results in a true blanket of protection on your paint. It is almost impenetrable to environmental fall-out and contamination. The increased surface area of active polymers creates a microscopically level surface that reflects light across the spectrum and creates a super slick surface with little drag. You can feel the Wet Diamond polymers at work. Because each of the Wet Diamond polymers reflect and refract light differently, you are left with a look that is unique and without compromise. We have achieved the depth and shimmer (created by bending the light) of a carnauba wax, while maintaining the characteristic high-gloss shine of a paint sealant.
But the unique dripping wet look of Wet Diamond All Finish Paint Protection is only the beginning of the story. The Wet Diamond polymers form a tight matrix of protection on the surface of your vehicle. This sealant has it all: looks, durability, and the ability to protect your paint from acid rain, bug remains, contamination, environmental fallout, and water spots. BLACKFIRE Wet Diamond All Finish Paint Protection is further boosted with Polycharger for maximum shine, slickness, and longevity.
Engine Shampoo Service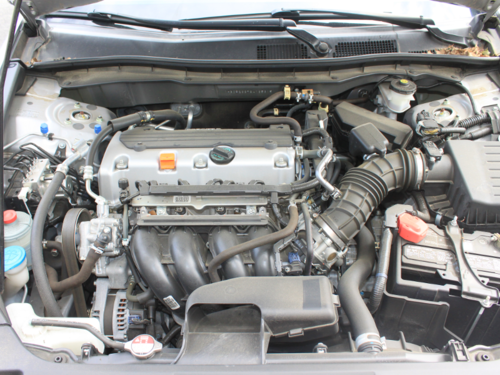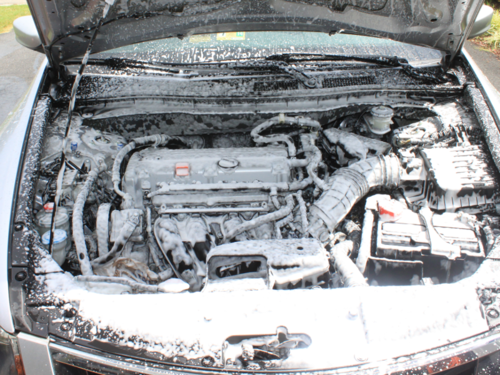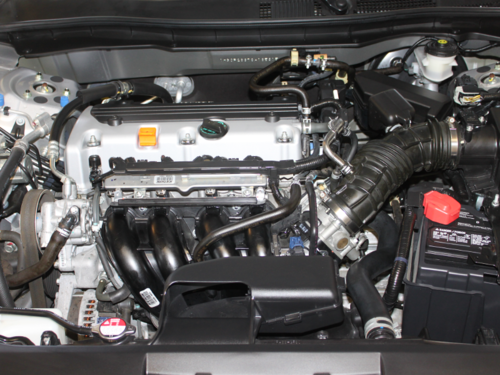 Before Shampoo After

Keeping your vehicle's engine clean can actually allow it to run at a cooler temperature, while making it easier to work on and increasing resale value. Your engine compartment is first shampooed using special degreasers and cleaners to break-down built up grime and grease build up on liquid containers, firewalls and valve covers. Then the engine compartment is finished off with a low sheen non silicone dressing. Although we take many precautions not to damage electronic sensors, we're not responsible for any damage that could occur.
Convertible Top Cleaning and Conditioning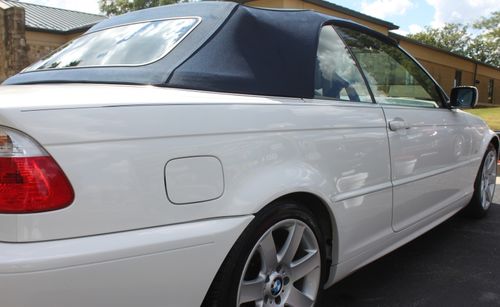 The "stayfast" canvas material on many of todays convertibles can be damaged by environmental fallout. Your car's cloth top is first cleaned thoroughly with a special cleansing formula designed specifically for the fabric of convertible tops. Once your top is cleaned and dried we apply RaggTopp fabric protecant to increase water repellancy and restore the beauty of your investment.
Headlight Restoration

Before After

Do your headlights no longer light up your life? Don't despair. We can bring them back to their former glory. In addition to being a depressing eyesore, yellowed, foggy and translucent headlights can be dangerous, often reducing light output by more than half.
Over time, ultraviolet rays from the sun deteriorate the surface of today's polycarbonate lenses. We remove the damaged layer and polish the lens to it's original crystal clear glory. We then apply a UV coating to protect the lens from future damage. Applying wax or sealant to the lenses a couple of times per year will extend the life of the coating and keep those UV rays at bay.
Seats and Carpet Shampooing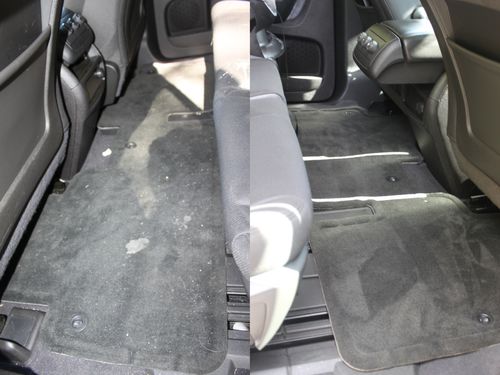 First we remove loose debris from seats and floor boards by air purging and then a thorough vacuuming. Your carpets and upholstery are pre-treated for stains, excessive grime and ground-in dirt and then shampooed. A heated extractor will deep clean the fabric, removing grime and dirt along with odors. Seating surfaces made from leather are cleaned and conditioned with the finest pH balanced products, restoring your leather's natural suppleness.
Fabric Protection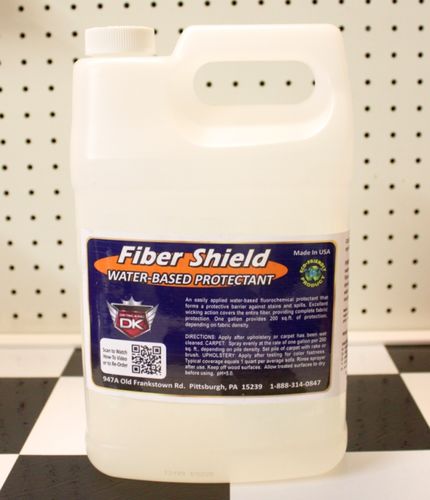 Our colorless and odorless fabric protection will guard your vehicle from protein spills by forming an invisible shield around fibers so that spills will not leave stains. Applying fabric protection to freshly cleaned auto upholstery and carpets will make future clean-ups quick and easy. This is a must have detail service for a new vehicle, especially if you have children and/or pets.
Ozone Treatment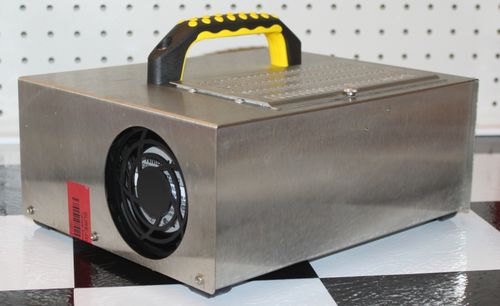 Ozone treatment permanently kills odors from smoke damage, cigarettes, and other organic, odor causing substances. Ozone is a naturally occurring gas, consisting of a molecule with 3 atoms of oxygen. The scent on the breeze before a storm is from natural ozone being generated in the atmosphere. Ozone has powerful sterilizing properties, killing mold, mildew, bacteria, viruses and other organic odors quickly. We place the ozone generator in the interior of your vehicle after the odor source has been thoroughly cleaned. Ozone treatment times can vary, usually taking from a half hour to a couple of hours. We recommend our Driven Inside - Interior Detail prior to performing an ozone treatment.